Your Residents' Association
---
Welcome to Your Quayside Community Board.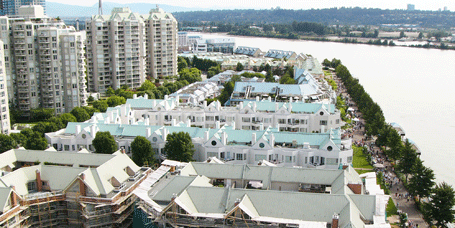 ---
The QUAYSIDE COMMUNITY BOARD (QCB) is comprised of one delegate and one alternate from all eighteen residential buildings in the geographical location known as 'The Quayside' in New Westminster, BC, Canada. The Quayside [Key-side] Community Board is a dedicated group of members representing just over 2200 units and an estimated 4500 plus individual residents in this close-knit community. QUAYSIDE is a jewel on the Fraser River and the board is dedicated to keeping it as such. Meeting on the last Wednesday of each month, this board works on issues and matters related to the well-being of their community. In addition, the board works with local and surrounding businesses to ensure that the members of the overall community continue to live in an area that is clean, safe, managed and above all enjoyable.

The Quayside Community Board is devoted to: Representing Residents, Community Issues, Assisting Strata Corporations, Housing Cooperatives and Community Planning for the Quayside area.

The Quayside Community Board

FEATURE
ALL NEW QUAYSIDE BOARDWALK SALE TO TAKE PLACE SATURDAY, AUGUST 19th FROM 10AM TO 3PM ALONG THE FRASER RIVER IN NEW WEST.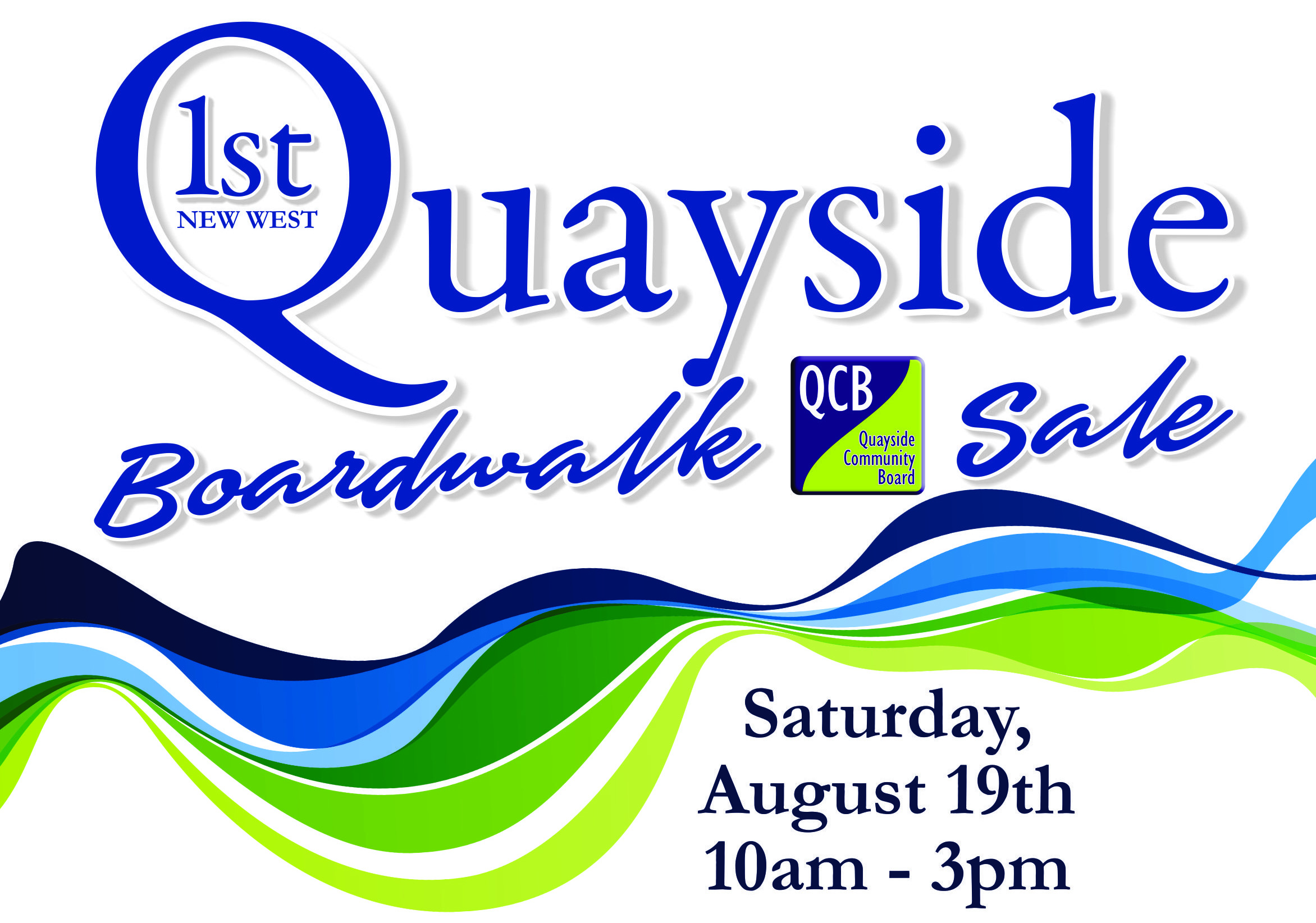 The Quayside Community Board [QCB] has hosted the summer Quayside Boardwalk Festival & Sale for 9 years, attracting 10,000+ Treasure Hunters. To mark the 10th anniversary of this event, the QCB decided rather then produce another event the same as in past years, it was an opportune time to create a new and energized event, based on this successful event model. To this end, the QCB is encouraging each building located in the Quay community to take charge!
The QCB has decided to go back-to-basics and will have only the yard sale component – no festival. Gone are the food trucks, the four stages featuring live bands and other festival indicators. Instead, with the cooperation of over 2000 Quay condo owners, the QCB believes this yard sale will continue to be one of the largest, one-day outdoor yard sales in the lower mainland. Each building will facilitate their own sale by coordinating owners and are encouraged to create 'fun environments' unique to their building and with a purpose to make the shopping experience memorable.
[
READ MORE..scroll down to read remainder of story
]
---

---
With 18 member buildings stretching along the Fraser River Boardwalk and the tree lined Quayside Drive, the new Quayside Boardwalk Sale is set to become a summer destination for those who love going to outdoor sales. Besides fun and the significant contribution such a sale makes to reducing waste from land fills, the QCB believes this new approach is a great way to further build community spirit, encourage volunteerism and get neighbours to know each other better.
The QCB will assist building representatives in organizing and marketing. With the generous support of our print sponsor THE NEW WEST RECORD, we are able to provide two 1/5 page ads to promote the Quayside Boardwalk Sale. The QCB will also submit the sale info to multiple event listings as well as a comprehensive social media campaign. With experienced marketing programs honed over the past 9 years, the QCB is confident it is able to assist in getting treasure seekers to come and shop among the treasure sellers, all while taking in the beauty that is the Fraser River and Quayside community. The QCB will also make their supplier data base available to event organizers.
So on Saturday, August 19th from 10am-3pm the QCB and the Quayside community invite you to stroll the boardwalk and Quayside Drive and find your treasures at the first annual Quayside Boardwalk Sale. For continuing details please visit quaysideboard.com often. If you are a Quay Condo Owner/Resident and want to organize your buildings participation in this event or participate, please contact info@quaysideboard.com.
QCB STRATA REPRESENTATIVE INFO
Please find your REGISTRATION INSTRUCTIONAL POSTER. This 8.5″x11″ colour poster is to be put up in your building instructing condo owners/residents on how to register for this event. Please ensure your name and contact information are included in the space provided at the bottom.
REGISTRATION FORM FOR BOTH STRATA REPRESENTATIVE & CONDO OWNERS/RESIDENTS
STRATA or EVENT REPS: Access the 8.5″x11″ colour PDF QBS OWNER & RESIDENT REGISTRATION FORM here. You are asked to download this form and send to those owners/residents who contact you to participate in this event.
Condo owners/residents are encouraged to print off this PDF QBS OWNER & RESIDENT REGISTRATION FORM and send it to your QCB strata rep well in advance of the event to ensure your space. You are also able to send this form in to info@quaysideboard.com. It will be sent to your building rep.
Site Sponsor
---
# OF UNITS
REPRESENTED of 2230
---
ESTIMATED # OF
RESIDENT MEMBERS
QUAYSIDE
Where The Living Is Easy.
Take a visual tour of the buildings that make up the community called...Quayside.
QUAY Virtual Tour
---