Your Residents' Association
---
Welcome to Your Quayside Community Board.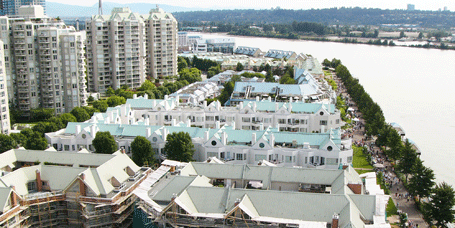 ---
The QUAYSIDE COMMUNITY BOARD (QCB) is comprised of one delegate and one alternate from all eighteen residential buildings in the geographical location known as 'The Quayside' in New Westminster, BC, Canada. The Quayside [Key-side] Community Board is a dedicated group of members representing just over 2200 units and an estimated 4500 plus individual residents in this close-knit community. QUAYSIDE is a jewel on the Fraser River and the board is dedicated to keeping it as such. Meeting on the last Wednesday of each month, this board works on issues and matters related to the well-being of their community. In addition, the board works with local and surrounding businesses to ensure that the members of the overall community continue to live in an area that is clean, safe, managed and above all enjoyable.

The Quayside Community Board is devoted to: Representing Residents, Community Issues, Assisting Strata Corporations, Housing Cooperatives and Community Planning for the Quayside area.

The Quayside Community Board

FEATURE
Popular 3rd Annual Event Returns To The Quay!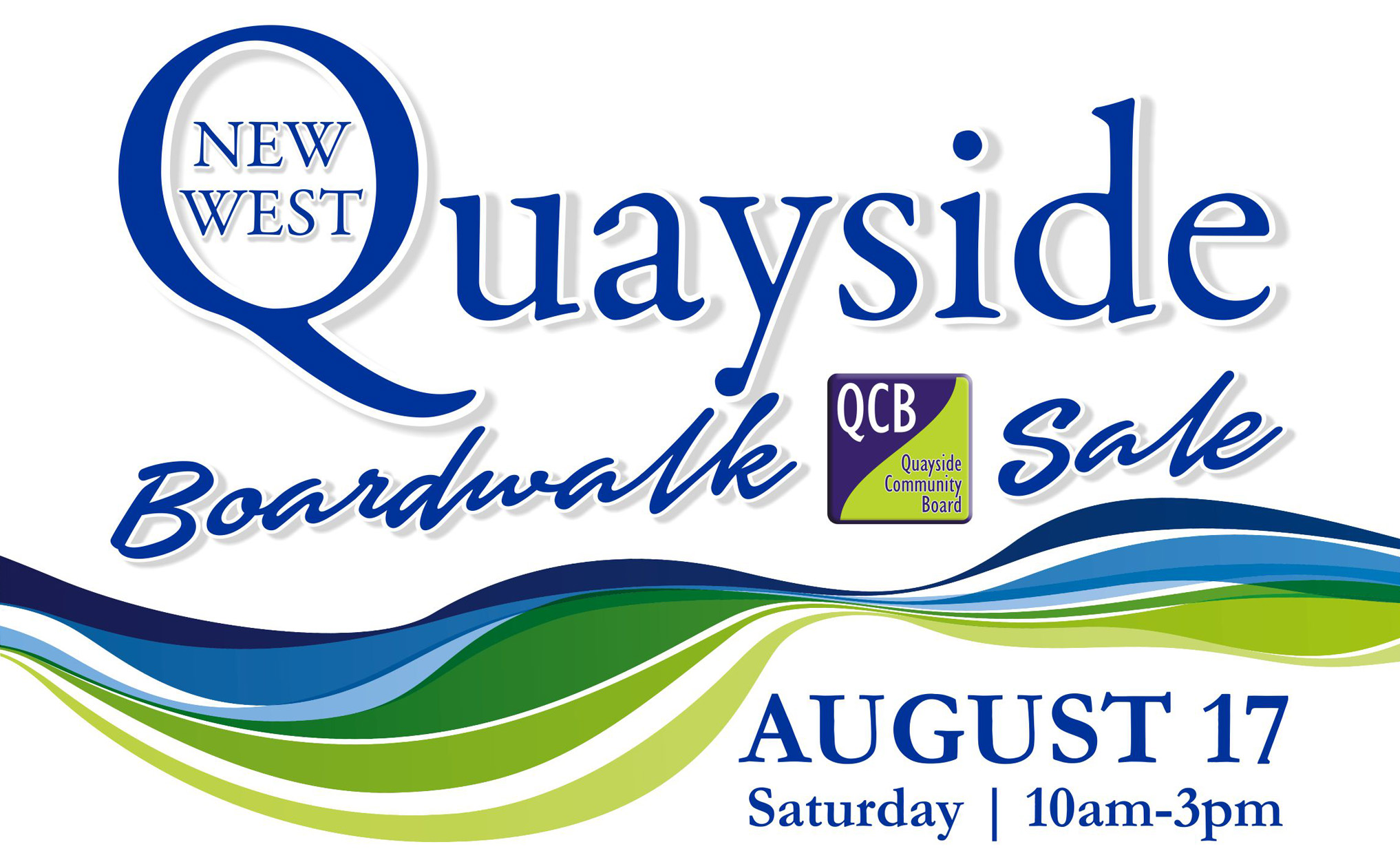 Over 70 Treasure Laden Tables Waiting For You To Discover…
And Take Home!
Quay condo owners and residents will display their wares along the
New West Quay Boardwalk and Quayside Drive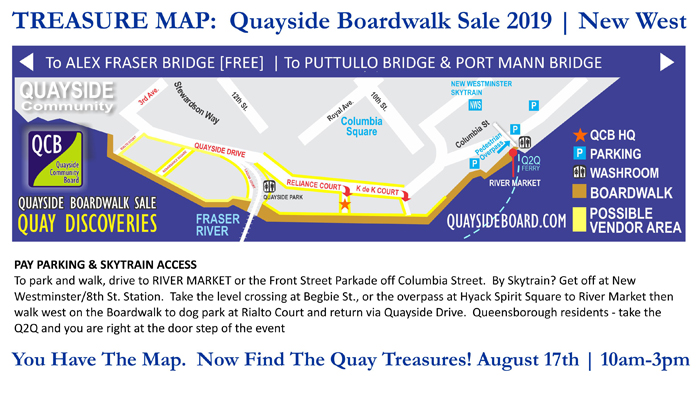 TREASURE MAP: Click here to print
---

…scroll down to access more QUAY FEATURES
---

---
FEATURE
STRATA ALERT ! Get 6 ELECTRIC VEHICLE CHARGING STATIONS ….Free!
BCIT SMART Rolls Out New Program That Could Make This Happen.

Demonstration Project Unvieled But Space Limited – So Act Fast!

Wonder What EVCS Is Right For Your Building?
Site Sponsor
---
…in brief
---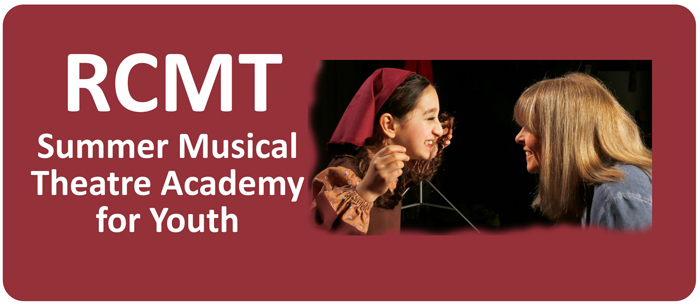 ROYAL CITY MUSICAL THEATRE
invites all youth [12-18 years] to take part in their Summer Theatre programme coming July 2019! Don't miss out – register early.. Click on ad image for details.
# OF UNITS
REPRESENTED of 2230
---
ESTIMATED # OF
RESIDENT MEMBERS
QUAYSIDE
Where The Living Is Easy.
Take a visual tour of the buildings that make up the community called...Quayside.
QUAY Virtual Tour
---